Here's my updated commission sheet, to help cover some of the tuition fees involved in my full-time studies.
Feel free to message me if you are interested in purchasing a commission, or would like more information on what I offer.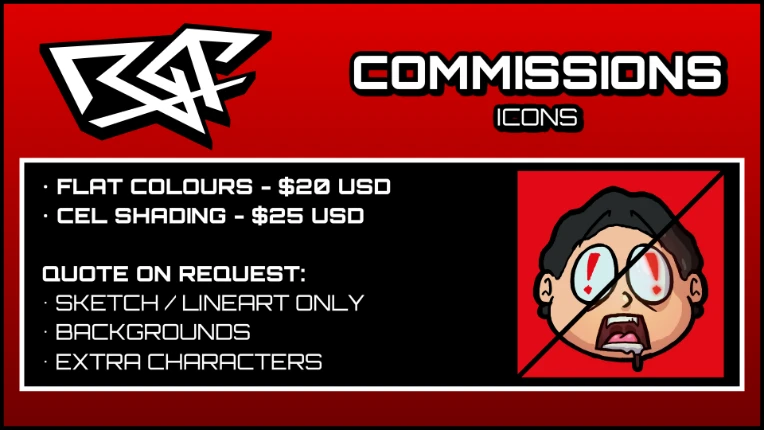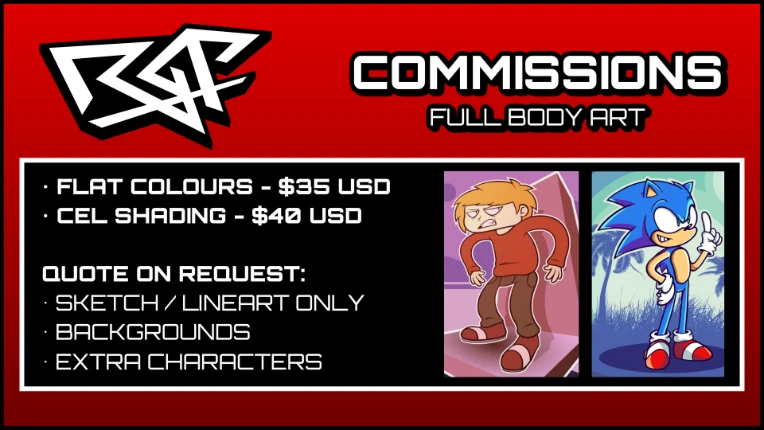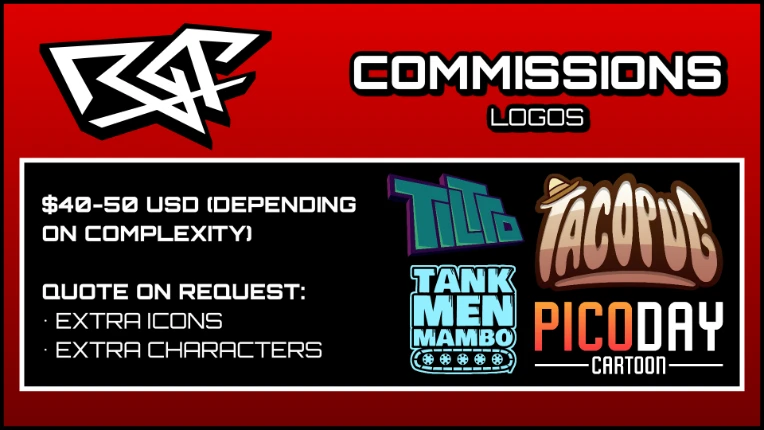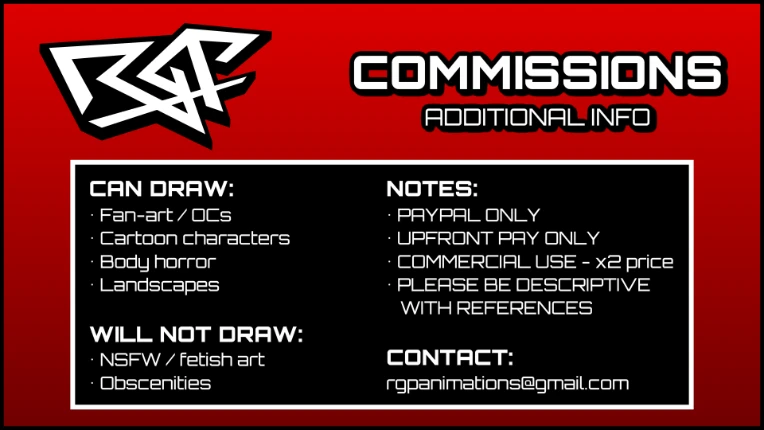 More examples of my art can be found on my Newgrounds page.